Andrew and David first met at North Staffordshire Polytechnic, Stoke on Trent in 1974. Having previously studied ceramics; Andrew at Rotherham College of Art and David at Hartlepool College of Art, they were studying for an honours degree in Multi-Disciplinary Design. This course allowed them to explore a variety of media including textiles, photography, graphics, jewellery, glass and ceramics. After experimenting in the glass department they soon found a common interest in working with hot glass and blown glass in particular. Under the guidance of James Roddis and David Reekie, Course Tutors and Stan Gill, Master-glassmaker, they started to develop a close working relationship.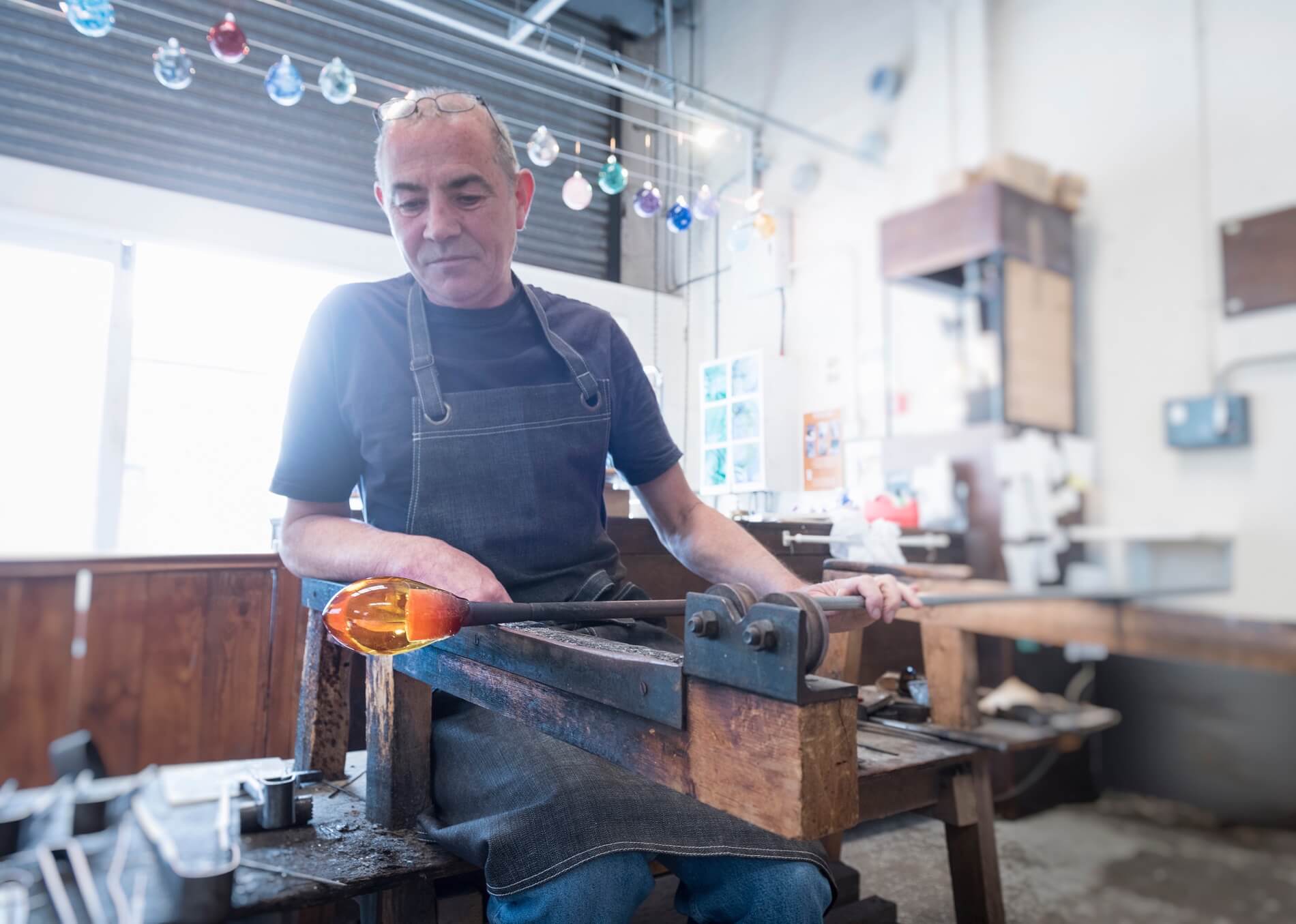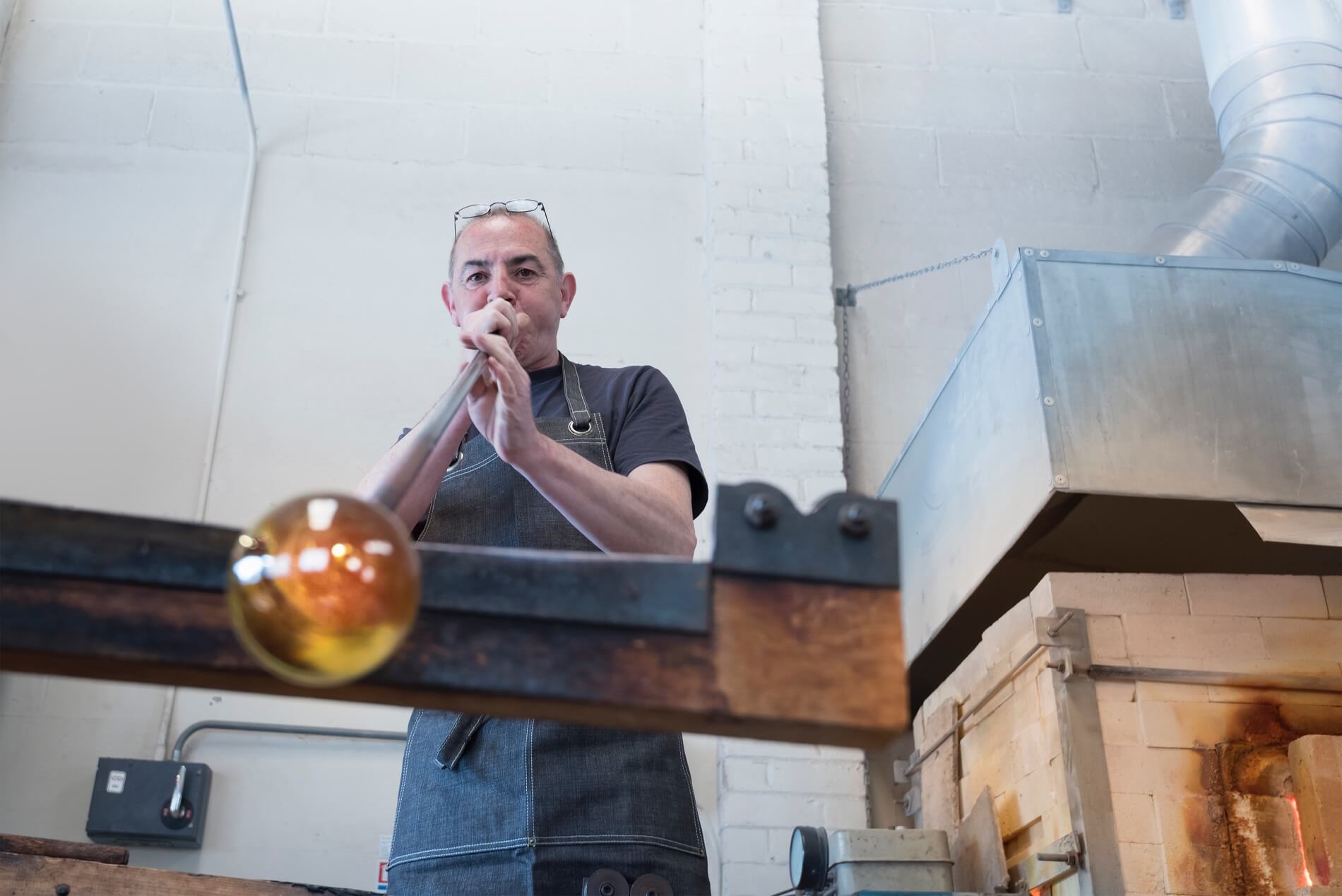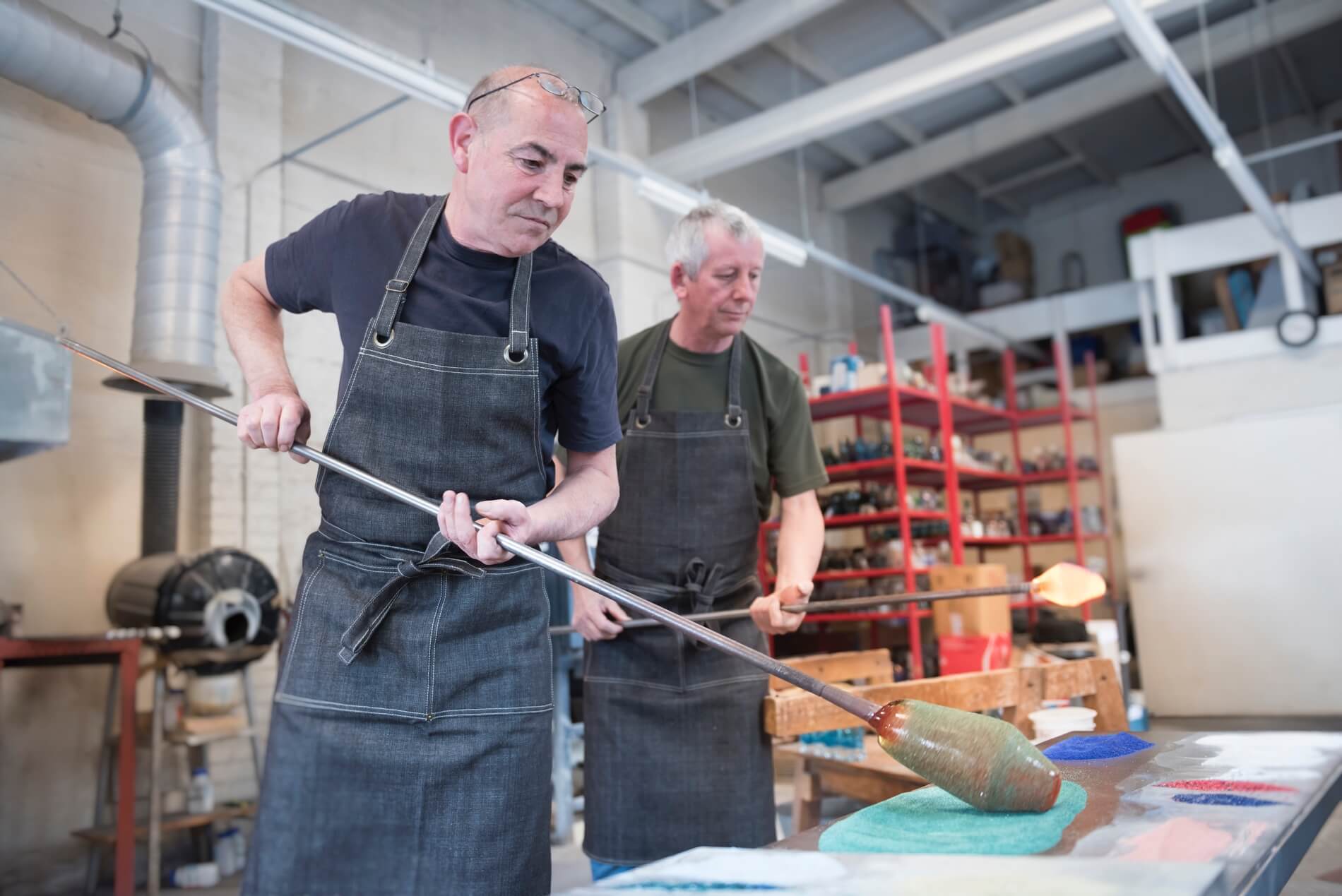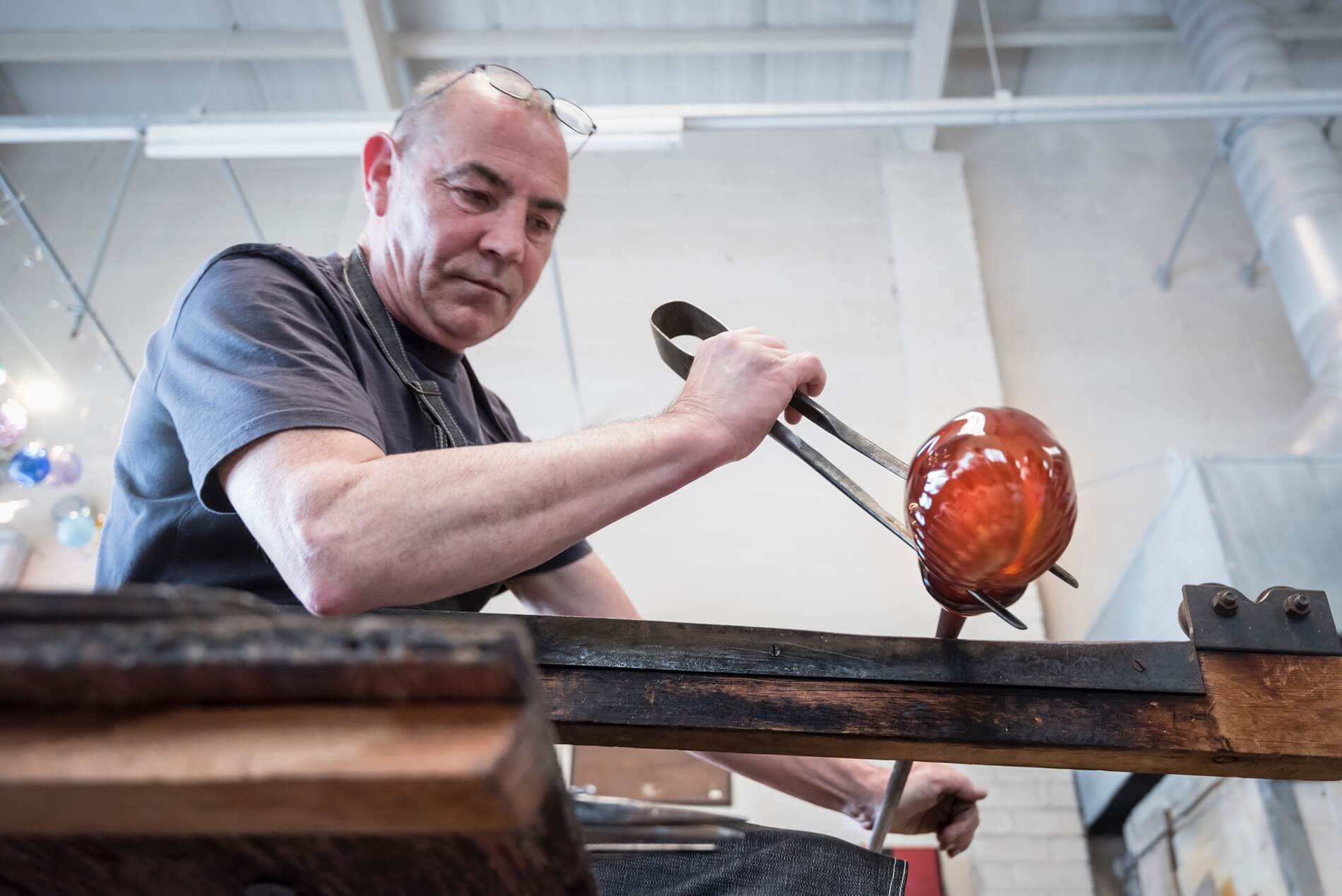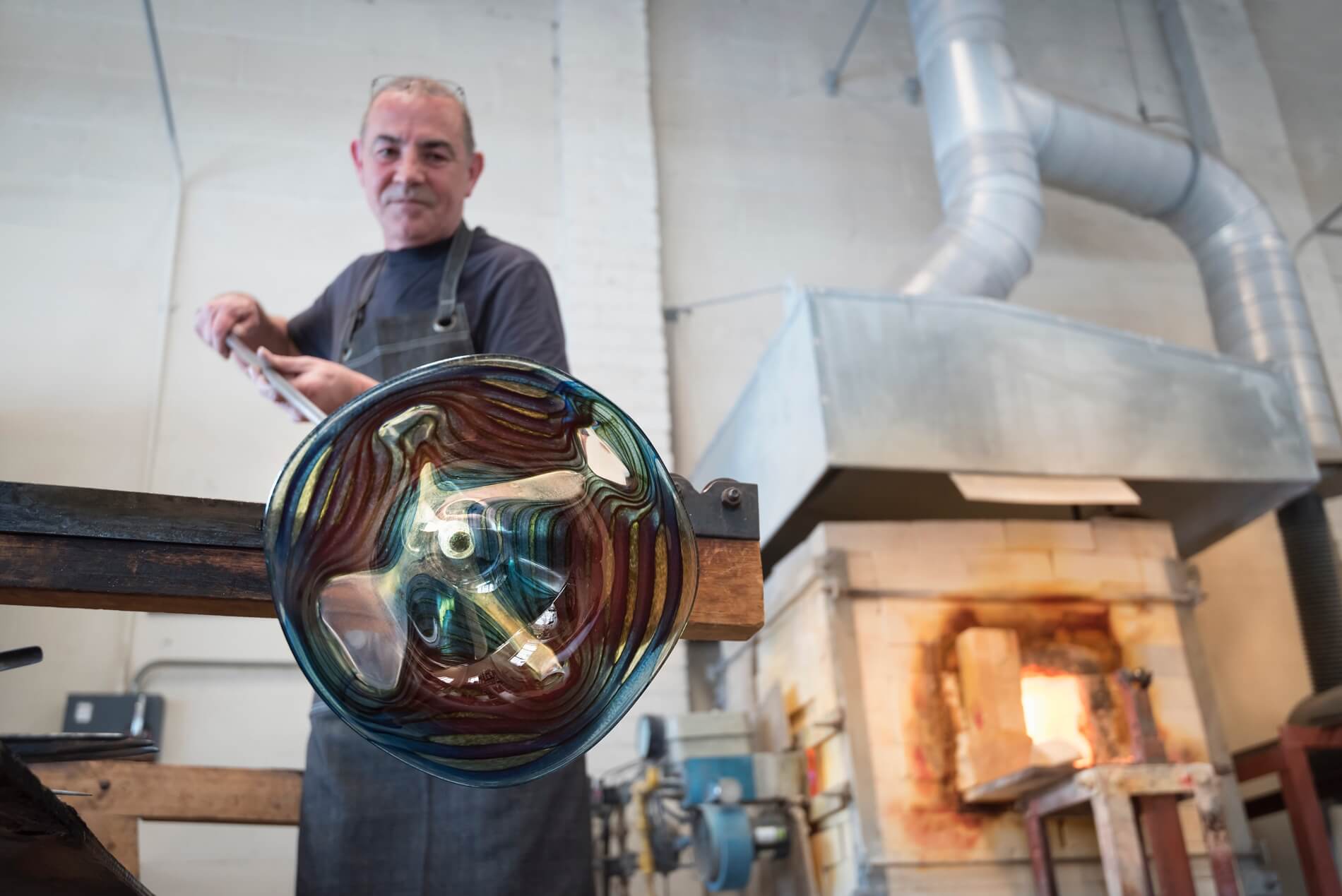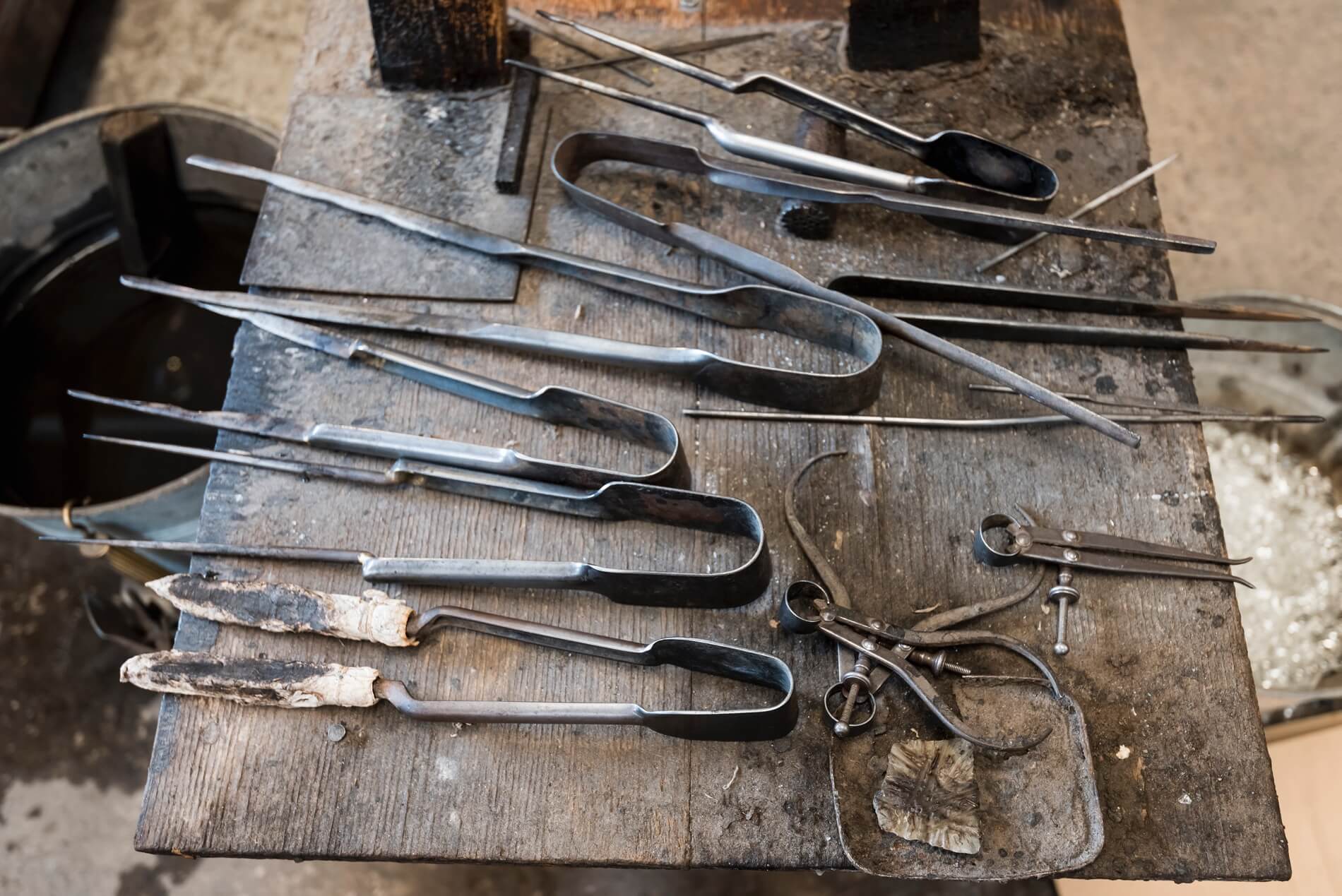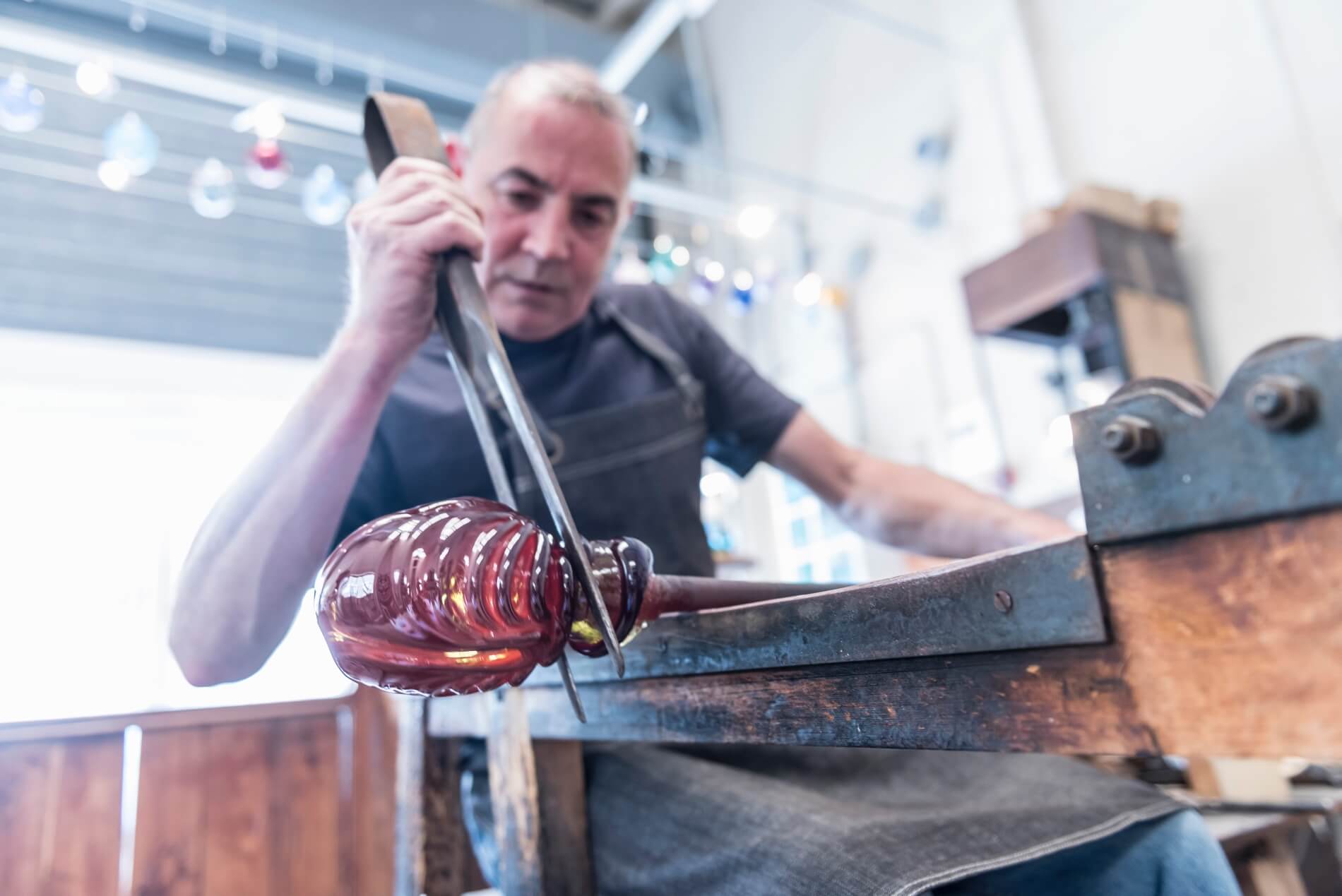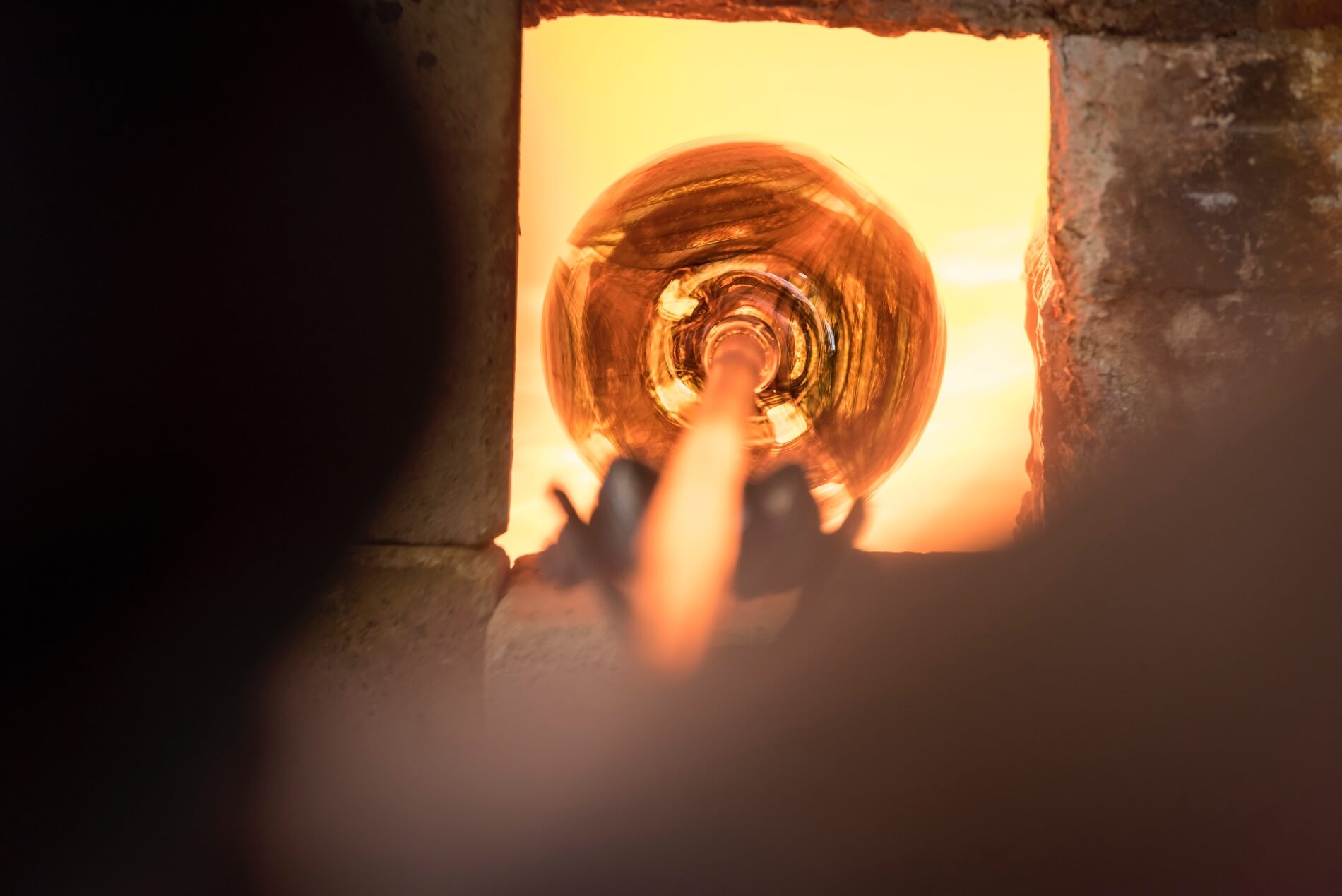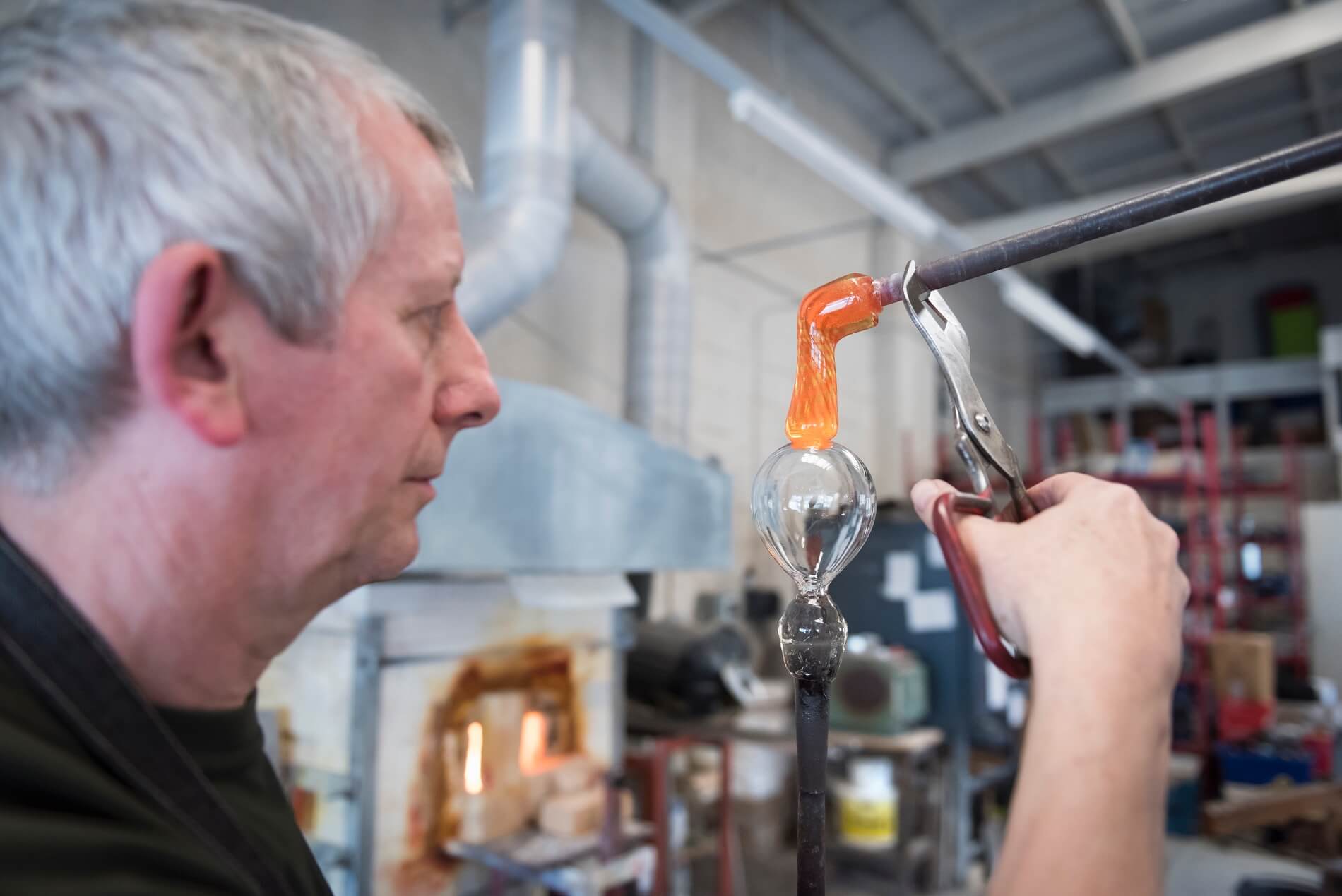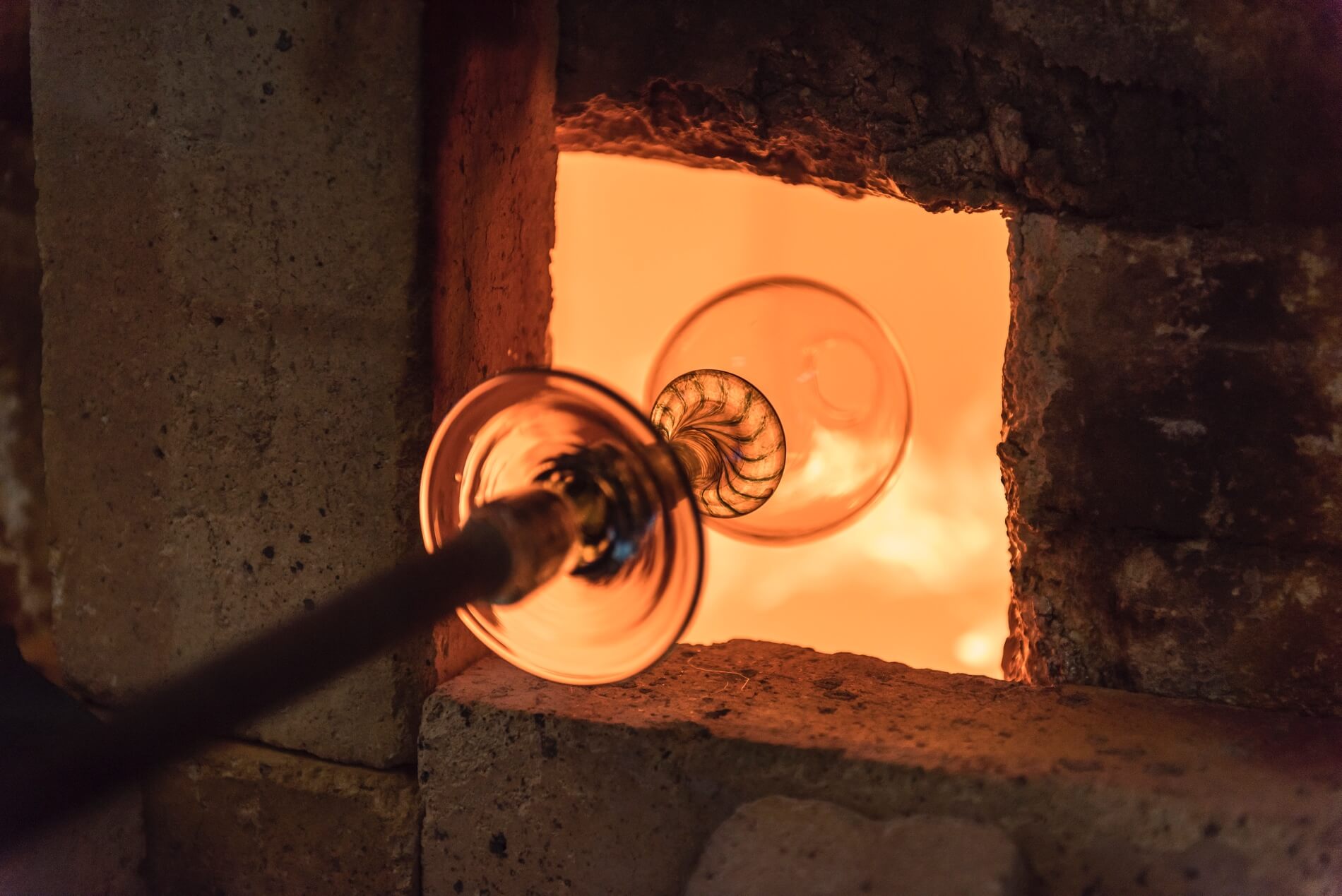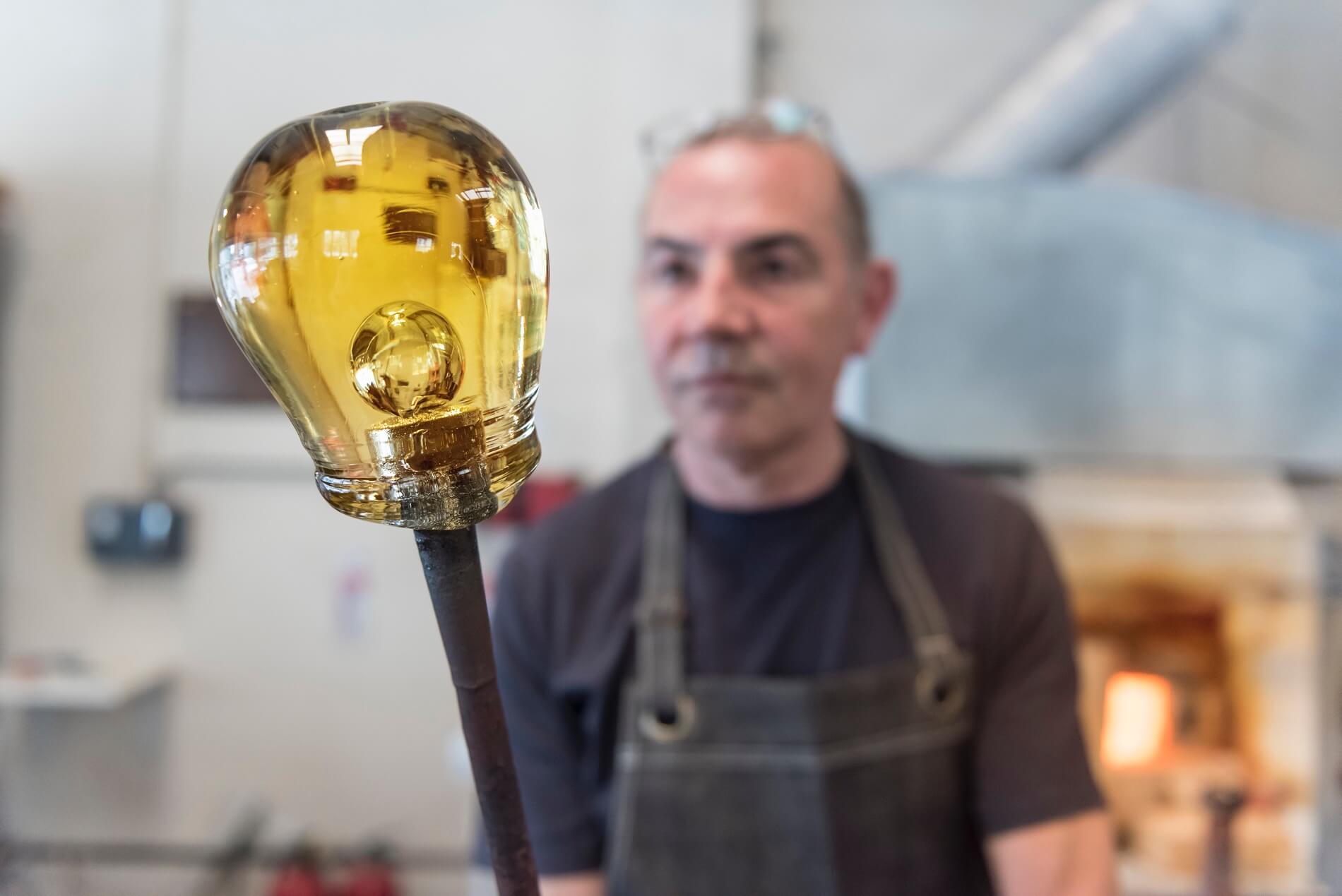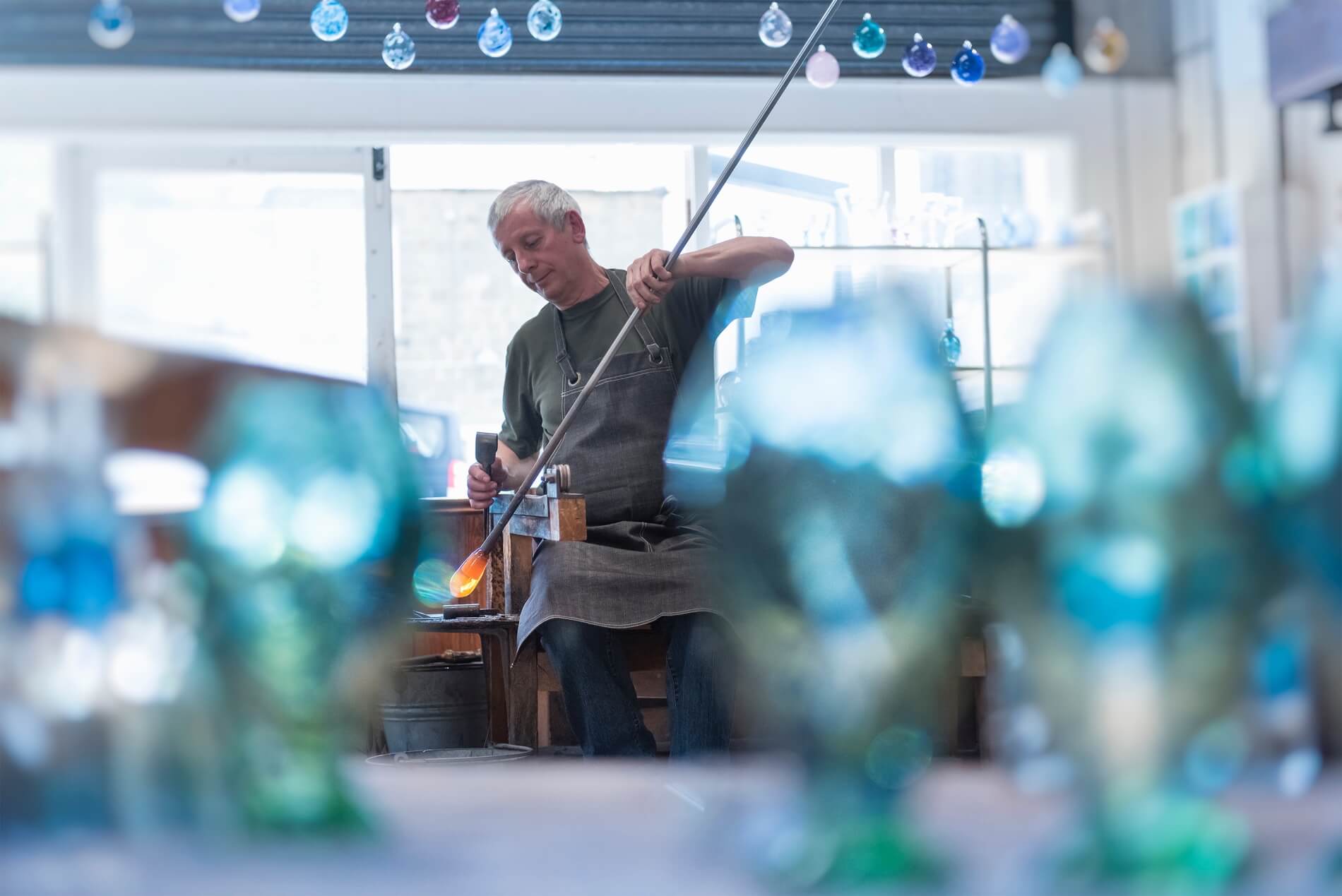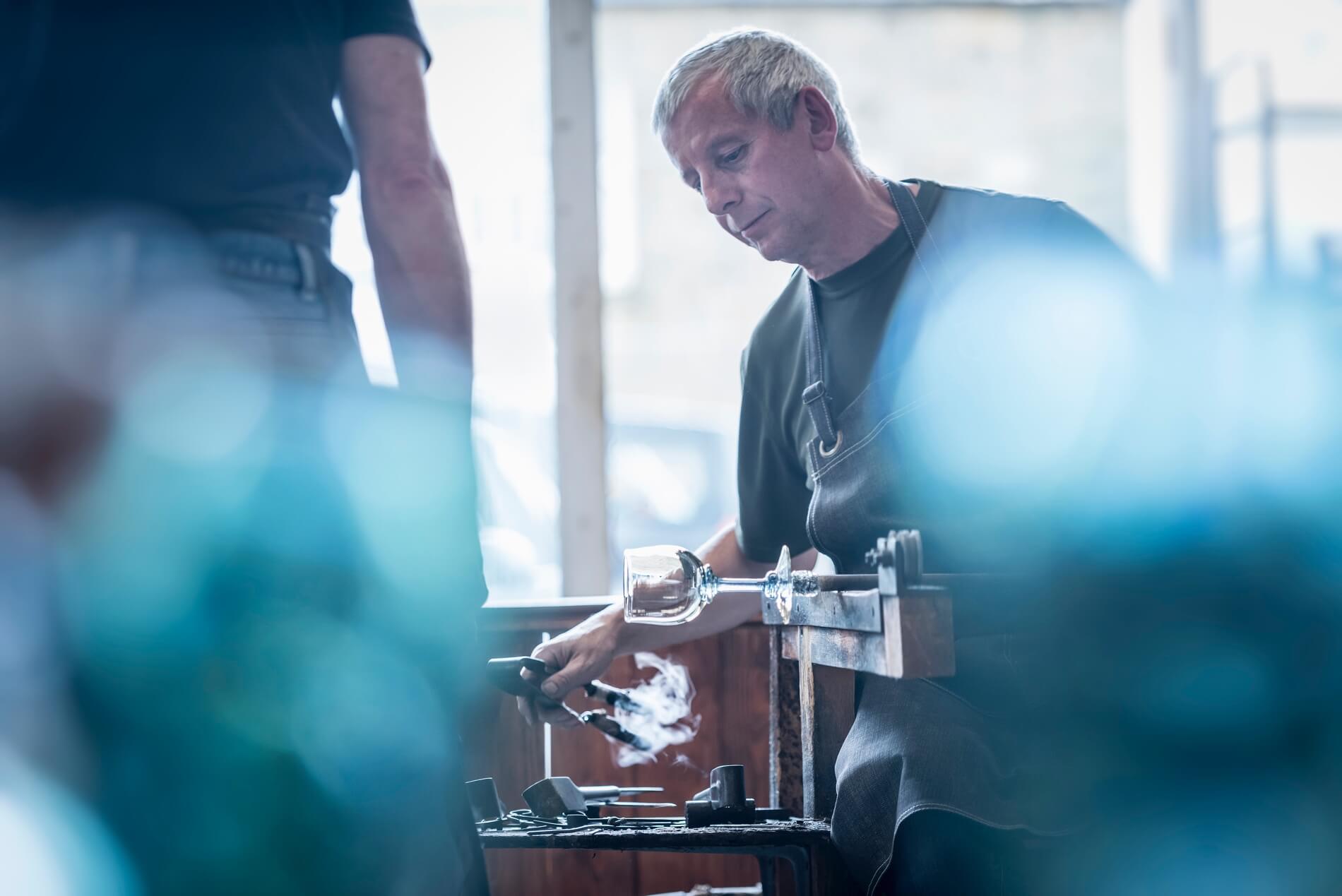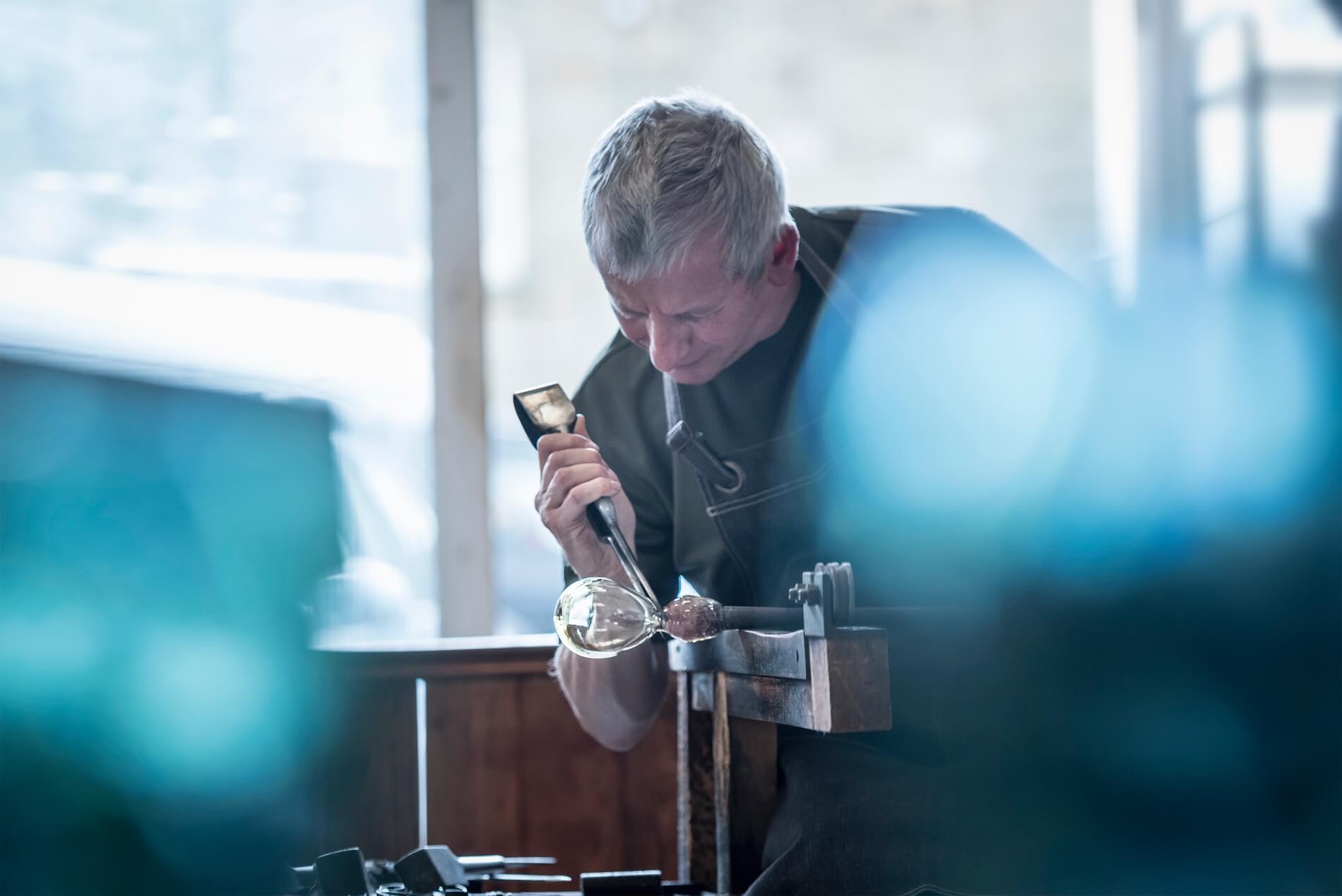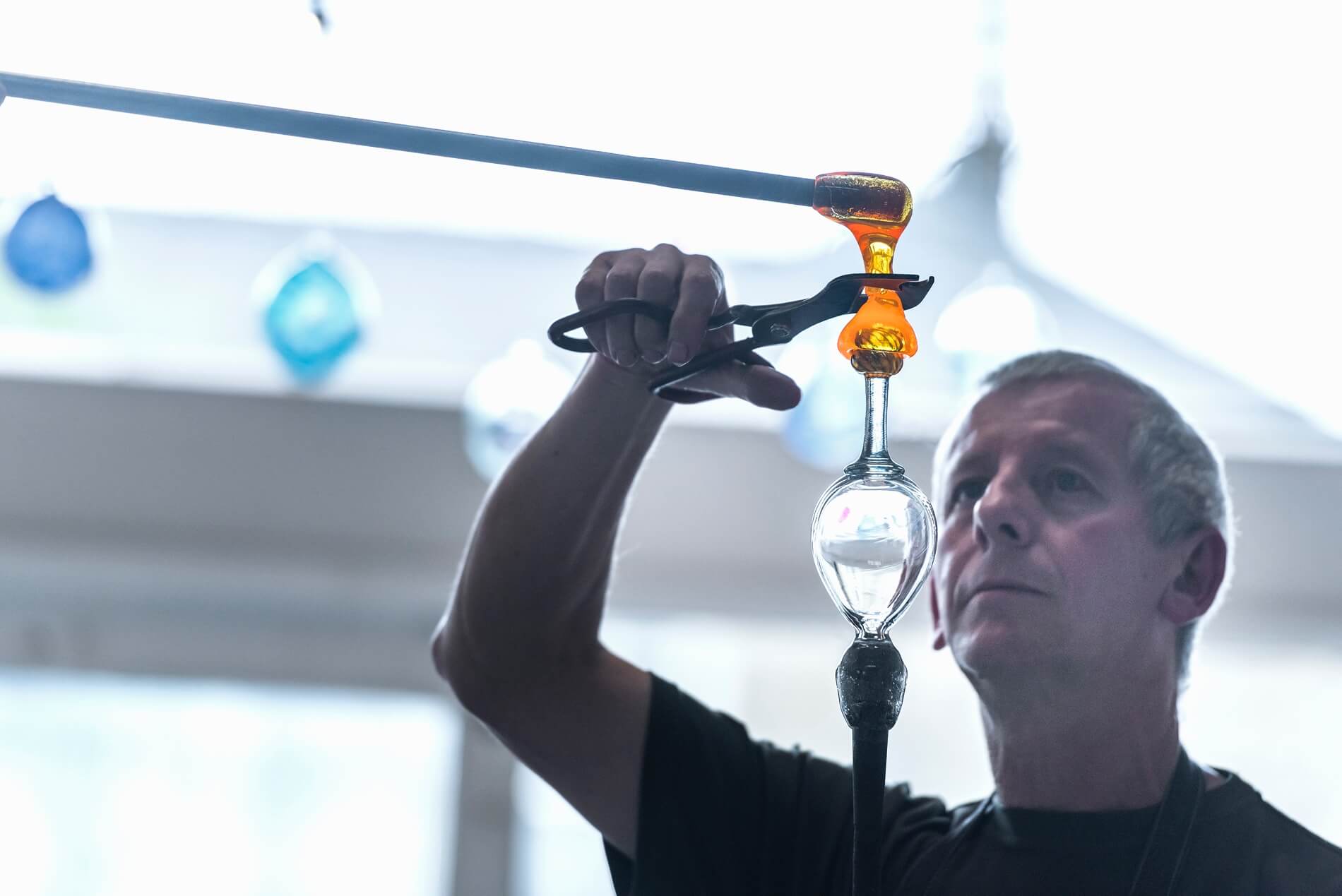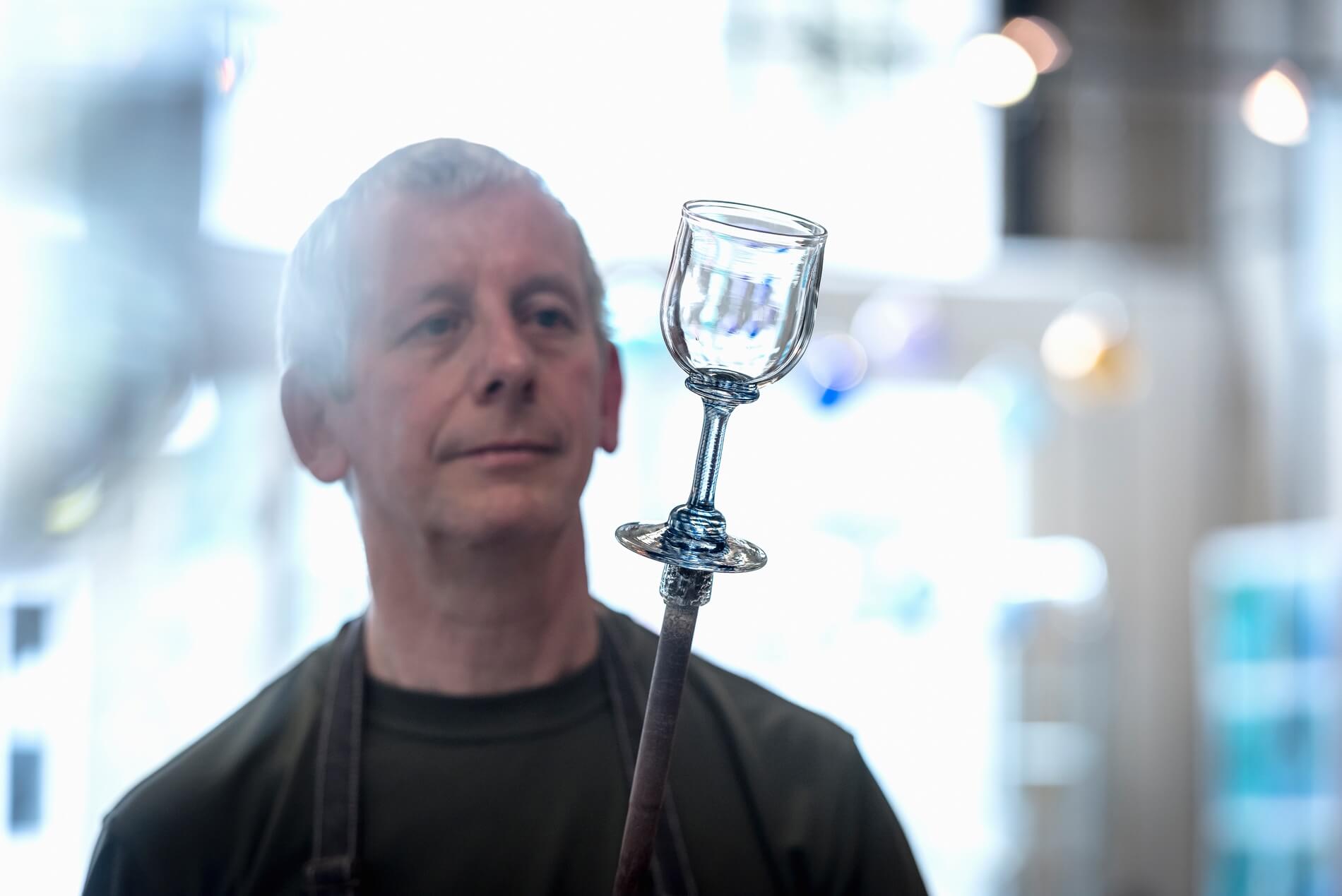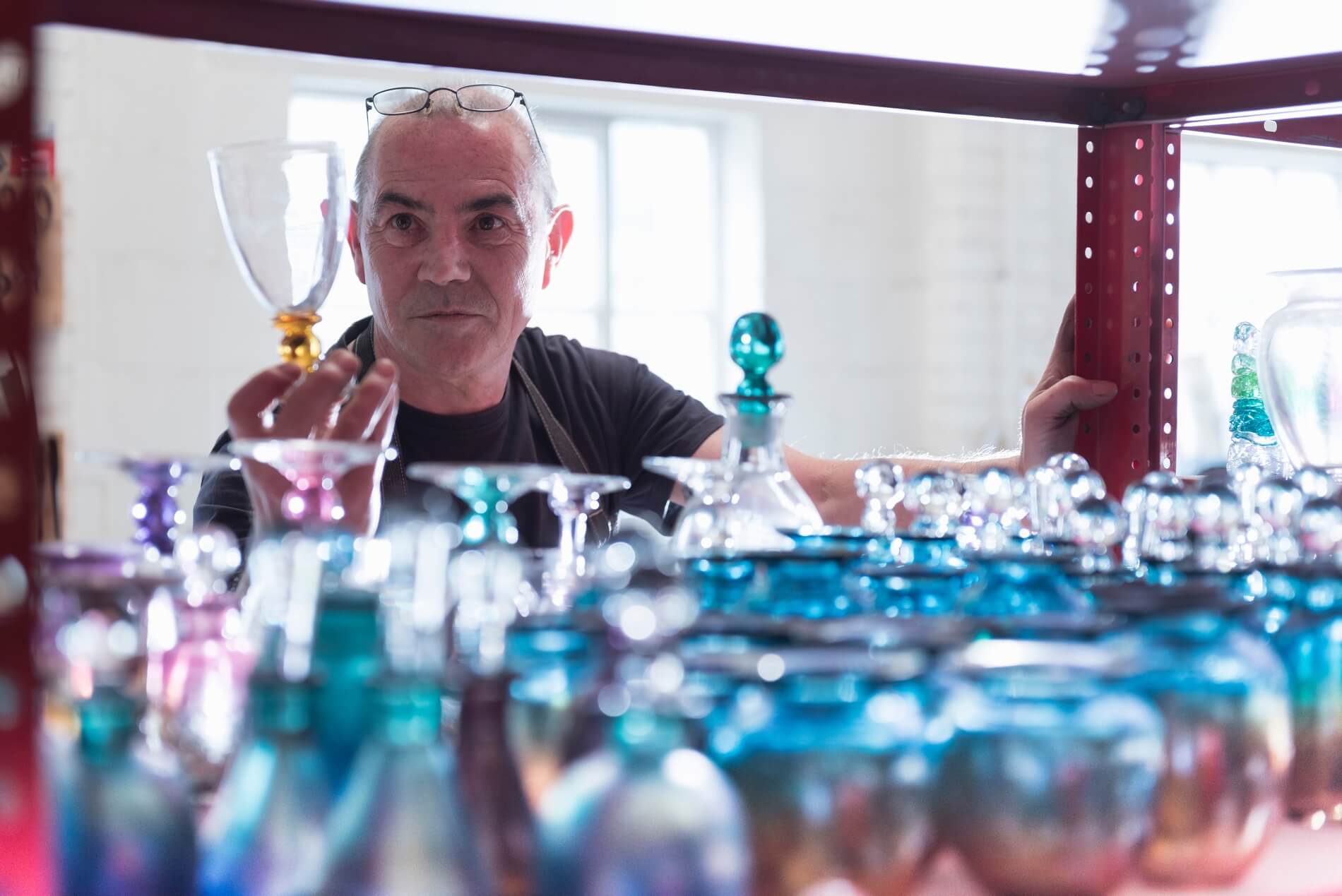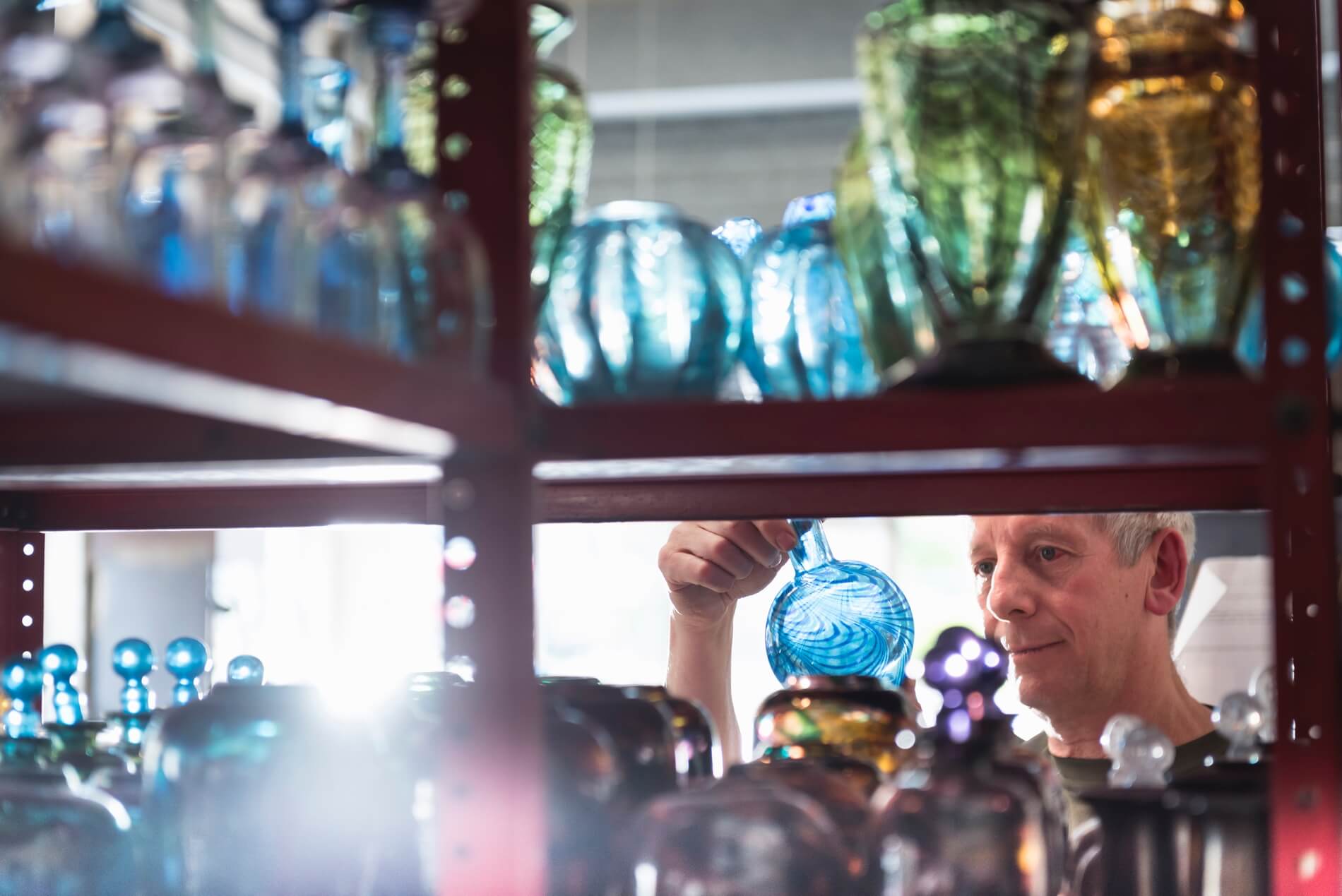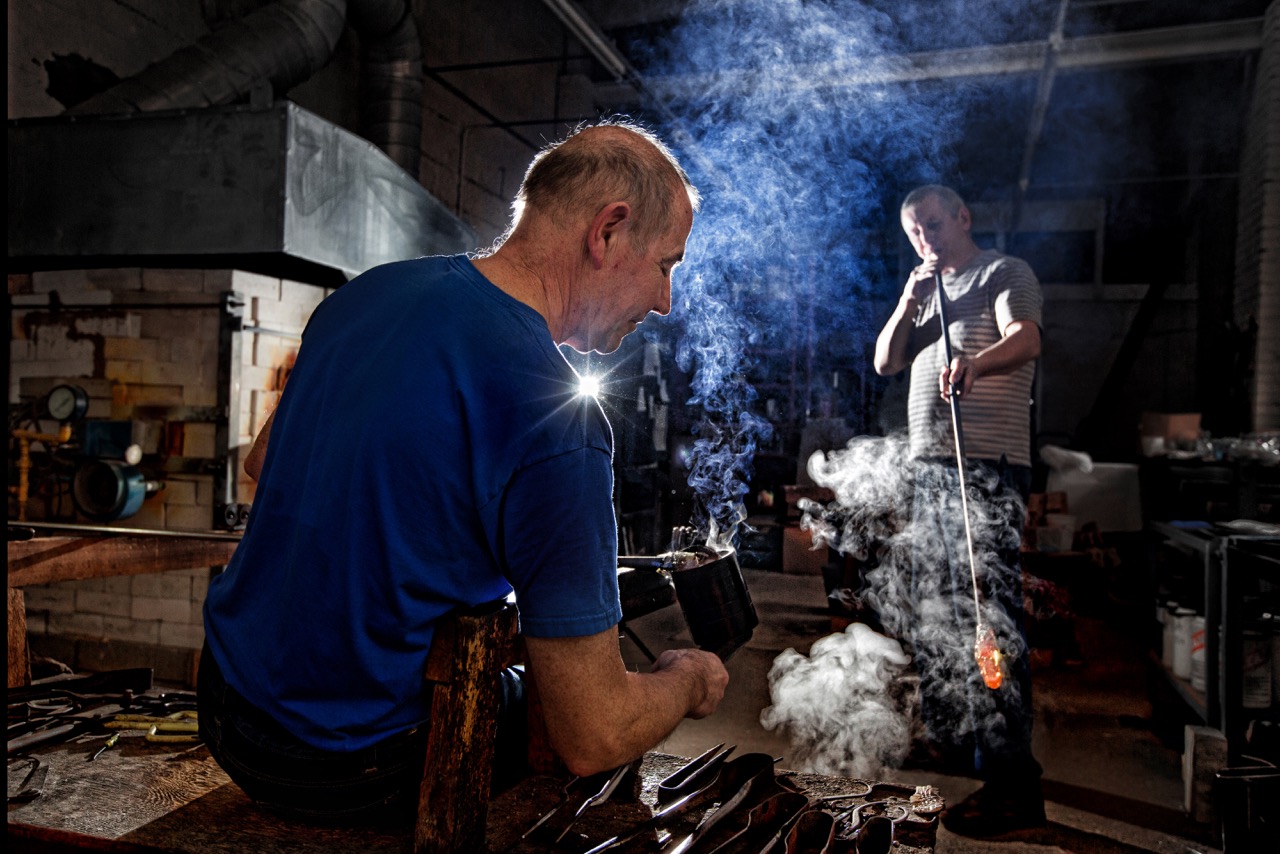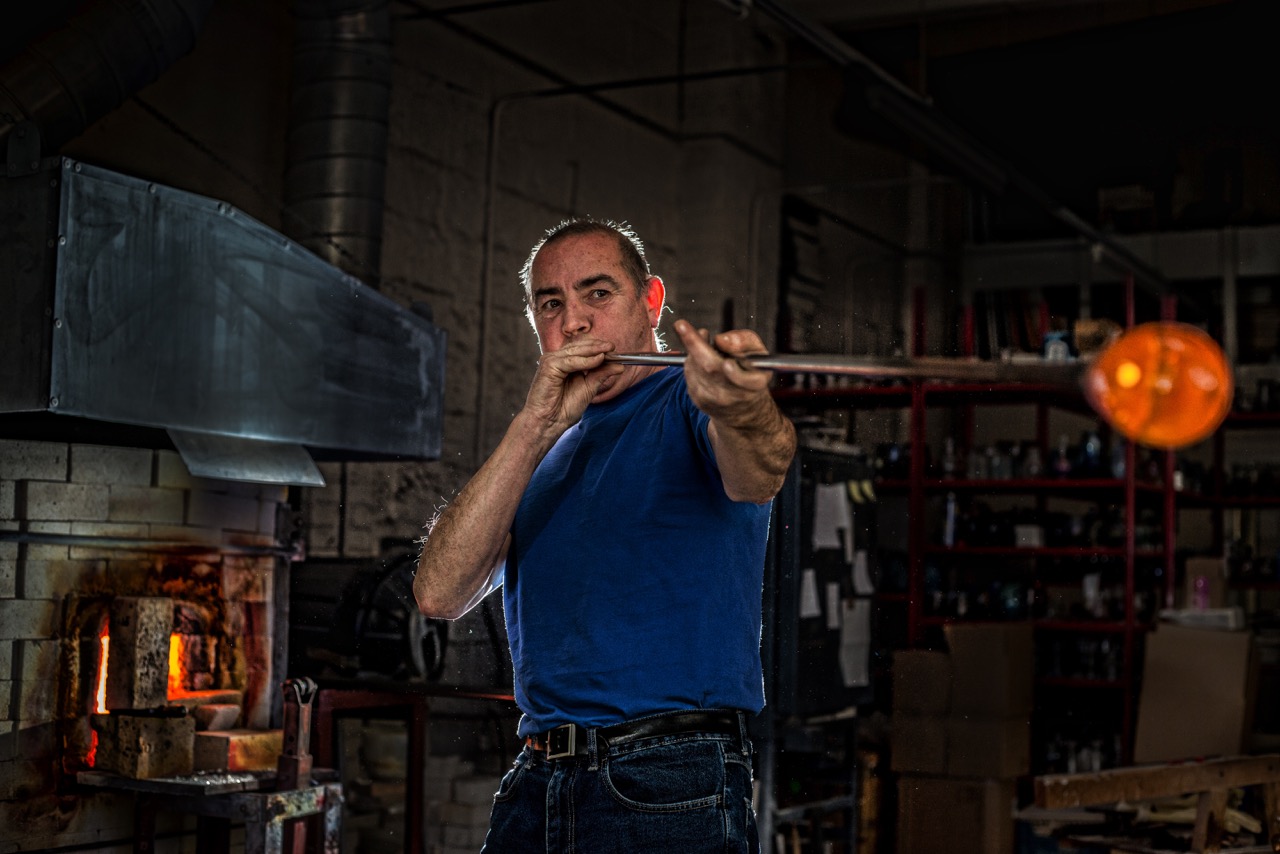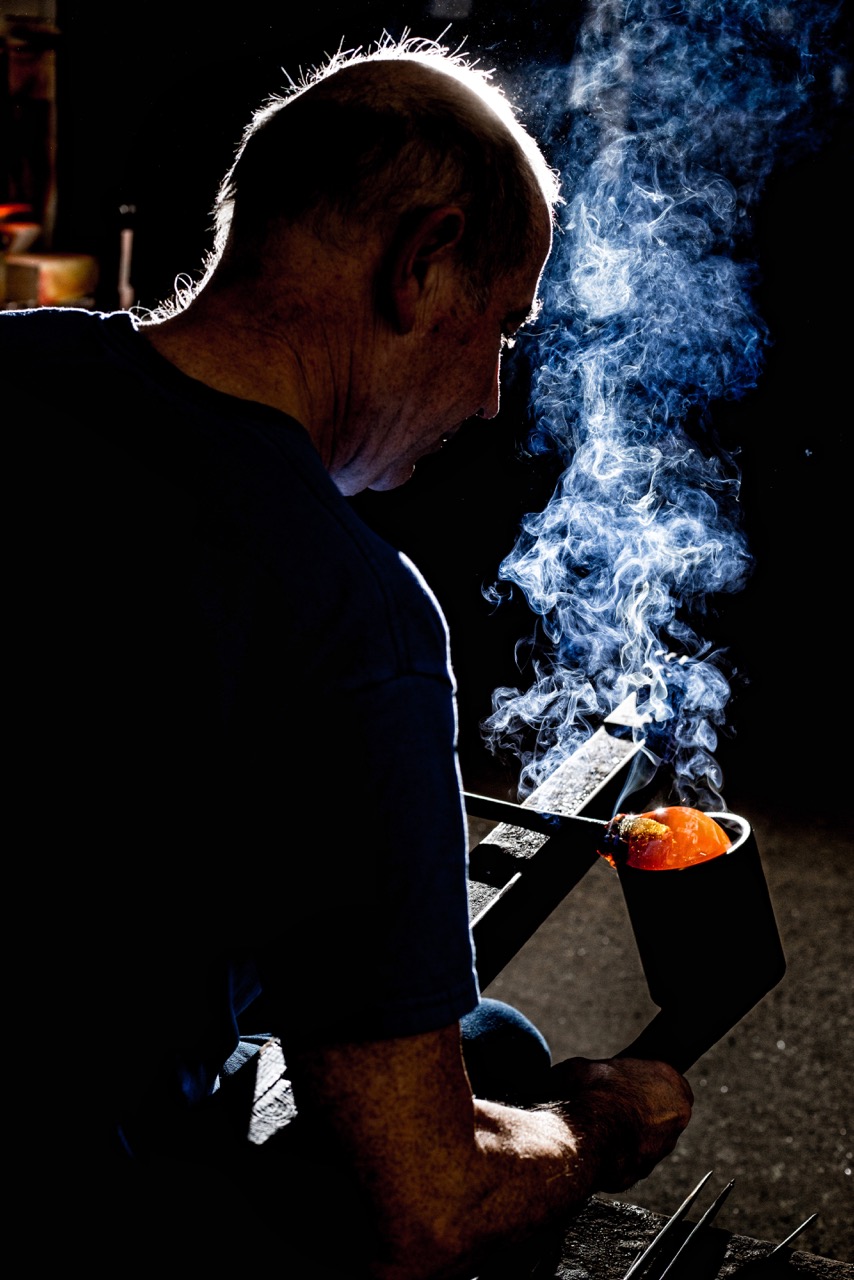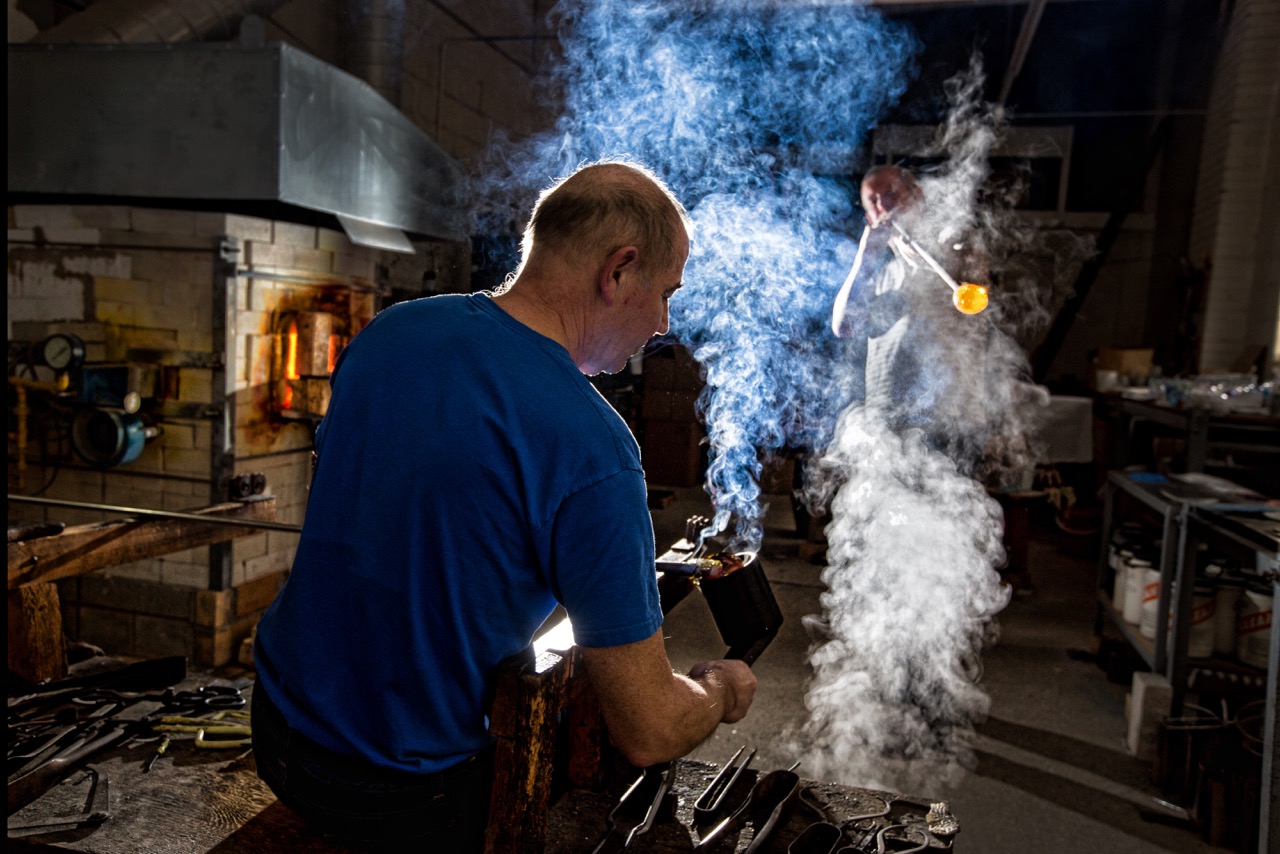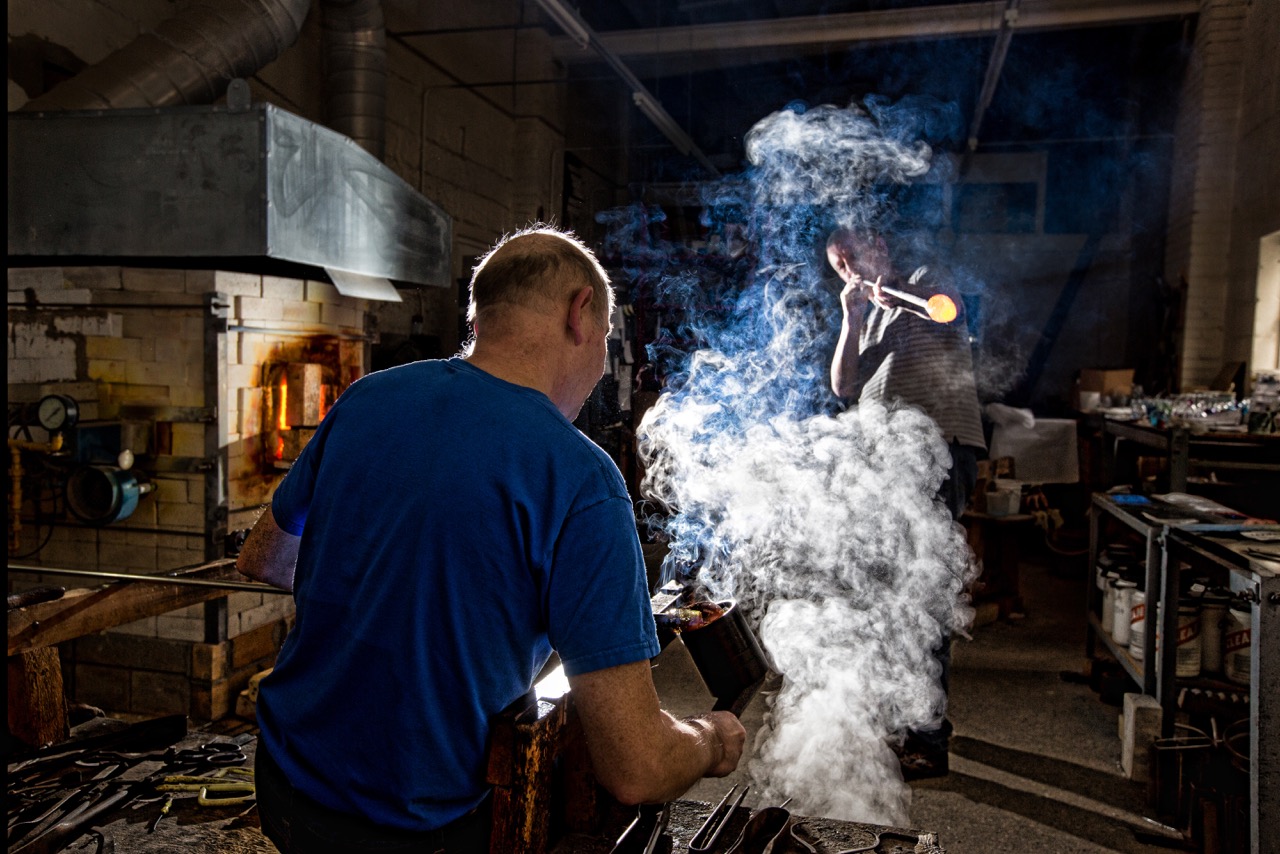 After graduating in 1977, and with the assistance of a Crafts Council grant, they established their first workshop in Shropshire with three other graduates. Following several difficult years, Andrew and David relocated to Otley, West Yorkshire. Their new workshop was part of a redundant warehouse in a Victorian woolen mill, which provided workspace for a variety of designer craftspeople.

During this period they not only supplied a growing number of craft shops and galleries, but also received commissions from the York Archaeological Trust and the BBC. to reproduce Viking and early English and Egyptian glassware.
After ten years in Otley they were forced to move again due to the redevelopment of the woolen mill. New premises were found at the King Street Studio Workshops in Pateley Bridge in 1992 where they continue to work.
Despite having worked together for such a long time, Andrew and David have managed to maintain their individual creative identities, finding personal inspiration in subjects as diverse as the landscape, architecture, the sea and even bubbles in the bath.
Andrew became excited by glass at an early age:
I first saw glassmakers at work when I visited Caithness Glass on a school trip in the late 1960`s and was fascinated, and not a little scared by the hot glass being thrown about in such a carefree manner. Some years later after seeing an exhibition of studio glass in Lincoln by James Roddis, John Cook and Keith Cummings I realised that glass could be used as a creative medium and decided to study glass design myself. I owe such a lot to my tutor Stan Gill who patiently showed me all I needed to know as far as glassmaking techniques were concerned.

I find endless inspiration in studying pieces of glass from history, the 18th Century English glasshouses in particular, when the qualities of lead glass was creating new and exciting design possibilities. It is these qualities that I try to capture in my work.
David did not realise the creative potential of glass until he enrolled on the course at North Staffordshire Polytechnic:
My first visit to the glass workshop was a revelation. After seeing James Roddis control a blob of molten glass and transform it into a beautiful object I was hooked, and this shaped my approach to glassmaking.

I am primarily concerned with form and the use of colour solely to enhance and delineate the objects as they are created. I hope to emphasise the spontaneous qualities of the molten glass, whether it be an obvious external feature or a more hidden element within the glass itself. Ultimately I try to capture the moment in time when the glass turns from a liquid form to a solid mass.
Andrew and David have endeavoured to perfect their glassmaking and design skills for over 30 years and this has culminated in a body of work which is both unique and distinctive.
Over 40 years of Sanders & Wallace work can be found on our archive.